Archives of the First Tuesday Social Action Film Festival

The First Tuesday Film Festival has been presenting films of social relevance on a regular basis since October of 2006:
We Are The Radical Monarchs


In a time when change is both scrutinized and praised, We Are the Radical Monarchs puts the spotlight on the future leaders of America who can possibly neutralize all of that and truly bring progress to a divisive country.
- Dino-Ray Ramos, Deadline
From POV:
Meet the Radical Monarchs, a group of young girls of color at the front lines of social justice. Set in Oakland, the film documents the journey of the group as they earn badges for completing units including LGBTQ allyship, environmental preservation, and disability justice. Official Selection, SXSW. A co-presentation of Latino Public Broadcasting. 
December 2022

 This screening is cosponsored by the
Dallas Peace & Justice Center
Mission: JOY
Mission: JOY is a film that shares the humor and wisdom of two of the world's most beloved icons, His Holiness the Dalai Lama and Archbishop Desmond Tutu.
These two Nobel Peace Prize Laureates united for one final mission: to show the world how to live with JOY, even in troubled times.
September 2022

 This screening is cosponsored by the
Dallas Peace & Justice Center
The Death and Life of Marsha P. Johnson
The Death and Life of Marsha P. Johnson uses the belated investigation into an activist's murder as the framework for a sobering look at the ongoing battle for equal rights. The film chronicles Marsha P. Johnson and Sylvia Rivera, prominent figures in gay liberation and transgender rights movement in New York City from the 1960s to the 1990s and co-founders of Street Transvestite Action Revolutionaries. The film centers on activist Victoria Cruz's 2017 investigation into Johnson's death in 1992, which was initially ruled a suicide by police despite suspicious circumstances.
*****
Although the First Tuesday Film Series had many wonderful years as a monthly event, the program was derailed by the pandemic. It has been brought back as a quarterly event starting with Sept. 6, 2022.
February, 2016:

Tuskegee Airmen
Based on a true story, The Tuskegee Airmen chronicles the experiences of the first African-American fighter pilots in the U.S. Army Air Corps. Using Hannibal Lee (Laurence Fishburne) as a focal point, the movie follows the airmen from their initial training at Tuskegee, Alabama, through their combat assignments during World War II. Featuring fascinating vintage military planes and exciting air-combat footage, the film also depicts the racism encountered by the pilots.

In one example, the airmen are forced to give their seats on a crowded train to German prisoners of war. Even after the airmen complete their training, the military brass is reluctant to trust them in battle. But First Lady Eleanor Roosevelt publicizes their plight by going to Tuskegee and having one of the African-American pilots take her for a plane ride, and shortly thereafter the airmen are assigned a combat role. Eventually they join with other African-American pilots in the 332nd Fighter Group where their skill in protecting bombers from enemy fighters finally earns them the respect they deserve. - From the swank.com website.


January, 2016:

Over Criminalized?


Released
We will be screening two films for this month:
Over Criminalized? examines the incarceration of the homeless and mentally ill while Released looks at experiences of four ex-convicts trying to find their way in an unfamiliar and unwelcoming world where two-thirds of convicts return to prison within three years.

OverCriminalized profiles three promising and less expensive interventions that may actually change the course of people's lives. "It's time to roll back mass criminalization and focus on what works. It seems that for almost every social problem that pops up, we turn to the criminal justice system. Suffering from mental illness? Here's a cell. Struggling with drug dependency? Let's throw you in handcuffs. Sleeping on the street? Here's an arrest record. And if you are a person of color, the criminal justice crackdown can be even worse," notes Brave New Films.

Released is the story of four ex-convicts - Vilma Ortiz Donovan, Kenneth Harrigan, Casimiro Torres and Angel Ramos - who spent over 70 years in prison combined. Released with no homes to go to or jobs for support, they ended up in a prisoner reentry facility in New York City known as "The Castle," run by former convicts and established by The Fortune Society. With the help of The Castle, all four overcame their traumatic personal histories and chronic criminal behavior to become exemplary citizens, a journey each of them will share, courtesy of the Video Project.
December, 2015:

IRIS
From the website:
IRIS pairs legendary 87-year-old documentarian Albert Maysles with Iris Apfel, the quick-witted, flamboyantly dressed 93-year-old style maven who has had an outsized presence on the New York fashion scene for decades. More than a fashion film, the documentary is a story about creativity and how, even in Iris' dotage, a soaring free spirit continues to inspire.

IRIS portrays a singular woman whose enthusiasm for fashion, art and people are life's sustenance and reminds us that dressing, and indeed life, is nothing but an experiment. Despite the abundance of glamour in her current life, she continues to embrace the values and work ethic established during a middle-class Queens upbringing during the Great Depression. "I feel lucky to be working. If you're lucky enough to do something you love, everything else follows."
November, 2015:

CITIZENFOUR
From the website:
CITIZENFOUR is a real life thriller, unfolding by the minute, giving audiences unprecedented access to filmmaker Laura Poitras and journalist Glenn Greenwald's encounters with Edward Snowden in Hong Kong, as he hands over classified documents providing evidence of mass indiscriminate and illegal invasions of privacy by the National Security Agency (NSA).



October, 2015:


Visit the UK website (English Language)
Cutie and the Boxer
Cutie and the Boxer is a candid New York love story about life and art that explores the chaotic 40-year marriage of renowned "boxing" painter Ushio Shinohara and his wife and artist Noriko.

Please be aware this film was rated "R" (for artistic nudity) when it was released.
September, 2015:

The Great Invisible
September marks the anniversary of the founding of OPEC. In "honor" of this event, we are screening a film about the disastrous events surroundng the Deep Water Horizon oil rig in the Gulf of Mexico.
"The Great Invisible tackles a huge social issue without reducing it to simplistic talking points. Margaret Brown's film is more like a sprawling novel, brimming with as many contradictions as characters."
-Indiewire
From the filmmakers website: "In the thought-provoking new documentary The Great Invisible, Peabody Award-winning documentarian Margaret Brown travels to small towns and major cities in Alabama, Louisiana and Texas to explore the fallout of the disaster on the people of the region. Eyewitnesses reconstruct the spill and its aftermath in their own words, creating a vivid picture of the deadly accident and its consequences. Brown treats her subjects with respect and sensitivity as they provide first-hand accounts of the tragedy from the moment of the explosion to its still unfolding repercussions on the region and its residents."
August, 2015:

Rhapsody in August
August marks the 70th anniversary of the use of the atomic bomb against Japan. August 29th marks the "Day Against Nuclear Testing." In honor of these two events, we are screening legendary filmmaker Akira Kurosawa's delicate tale about war and memory. The film is centered around Kane, a grandmother who lives on her traditional farm in the hills near Nagasaki and her journey to America to visit a dying family member. Kane's husband and a number of siblings died in the atomic bombing of the city and memories of that event are never far from her mind.



July, 2015:

Mr. Smith Goes to Washington
From Wikipedia: Mr. Smith Goes to Washington is a 1939 American political comedy-drama film, starring James Stewart and Jean Arthur, about one man's effect on American politics. It was directed by Frank Capra and written by Sidney Buchman, based on Lewis R. Foster's unpublished story. Mr. Smith Goes to Washington was controversial when it was released, but also successful at the box office, and made Stewart a major movie star. The film features a bevy of well-known supporting actors and actresses, among them Claude Rains, Edward Arnold, Guy Kibbee, Thomas Mitchell and Beulah Bondi.

Mr. Smith Goes to Washington was nominated for 11 Academy Awards, winning for Best Original Story. In 1989, the Library of Congress added the movie to the United States National Film Registry, for being "culturally, historically, or aesthetically significant."
June, 2015:

FagBug
On the 11th Annual National Day of Silence, Erin Davies was victim to a hate crime in Albany, New York. Because of sporting a rainbow sticker on her VW Beetle, Erin's car was vandalized, left with the words "fag" and "u r gay" placed on the driver's side window and hood of her car. Despite initial shock and embarrassment, Erin decided to embrace what happened by leaving the graffiti on her car. She took her car, now known worldwide as the "fagbug," on a 58-day trip around the US and Canada. Along the way, Erin discovered other, more serious hate crimes, had people attempt to remove the graffiti, and experimented with having a male drive her car. After driving the fagbug for 1 year, Erin decided to give her car a makeover.
May, 2015:


Click to visit the Orangutan.org website
Born to Be Wild
Plus a short documentary:
Protecting the Amazon Rainforest
Born to be Wild is an inspiring story of love, dedication and the remarkable bond between humans and animals.

This film documents orphaned orangutans and elephants and the extraordinary people who rescue and raise them—saving endangered species one life at a time. This film is a heartwarming adventure transporting moviegoers into the lush rainforests of Borneo with world-renowned primatologist Dr. Birute Mary Galdikas, and across the rugged Kenyan savannah with celebrated elephant authority Dame Daphne Sheldrick, as they and their teams rescue, rehabilitate and return these incredible animals back to the wild.

"Protecting the Amazon Rainforest" can be viewed on YouTube: https://youtu.be/cc1yzG29MyE
April, 2015:

The Nuclear Savage
Adam Jonas Horowitz shot his first film in the Marshall Islands in 1986, and was shocked by what he found there, in this former American military colony in middle of the Pacific Ocean. Radioactive coconuts, leaking nuclear waste repositories, and densely populated slums were all the direct result of 67 Cold War U.S. nuclear bomb tests that vaporized islands and devastated entire populations.

Twenty years later, Adam returned to these islands to make this award winning shocking political and cultural documentary exposé titled 'Nuclear Savage;' a heartbreaking and intimate ethnographic portrait of Pacific Islanders struggling for dignity and survival after decades of intentional radiation poisoning at the hands of the American government. Relying on recently declassified U.S. government documents,devastating survivor testimony, and incredible unseen archival footage, This untold and true detective story reveals how U.S. scientists turned a Pacific paradise into a radioactive hell. Marshall islanders were used as human guinea pigs for three decades to study the effects of nuclear fallout on human beings with devastating results. Nuclear Savage is a shocking tale that pierces the heart of our democratic principles.



March, 2015:
"Memories of Selma"
We highlighted the events of 50 years ago with images and video clips. We also had a very special guest, Rev. Peter Johnson.

Rev. Johnson has spent a lifetime engaging in civil rights activism, putting his heart, soul and body on the line in the struggle for social justice. As a teenager in the summer of 1963, he was one of two dozen CORE (Congress of Racial Equality) volunteers arrested on a ferryboat in his hometown of Plaquemine, because they refused to adhere to the vessel's segregated seating rules. Mere weeks later, he led a delegation from Louisiana in the "March on Washington for Jobs and Freedom." Rev. Johnson then worked directly with Dr. Martin Luther King and the SCLC (Southern Christian Leadership Conference) as a student organizer, where he specialized in voter registration and political education. After Dr. King's assassination in 1968, Rev. Johnson specifically asked to come to Dallas to further the crucial work of the Civil Rights Movement. Rev. Johnson continues to pursue the dream of a more just and equitable society through his work as Director of the Peter Johnson Institute for Nonviolence.



February, 2015:

Pay 2 Play
PAY 2 PLAY follows filmmaker John Ennis' quest to find a way out from under the Pay 2 Play System, where Politicians reward their donors with even larger sums from the public treasury -- through contracts, tax cuts, and deregulation. Along the way, he journeys through high drama on the Ohio campaign trail, uncovers the secret history of the game Monopoly, and explores the underworld of L.A. street art on a humorous odyssey that reveals how much of a difference one person can make. PAY 2 PLAY: Democracy's High Stakes is the layman's guidebook to taking back our democracy.


January, 2015:

Gasland Part II
We screened the original Gasland in June of 2011. Now three and a half years later, Denton, Texas has voted to ban fracking, the State of Texas is filing lawsuits to allow it, and people are questioning whether the earthquakes shaking many parts of North Texas are being caused by the process.

Gasland Part II shows how the stakes have been raised on all sides in one of the most important environmental issues facing our nation today. The film argues that the gas industry's portrayal of natural gas as a clean and safe alternative to oil is a myth and that fracked wells inevitably leak over time, contaminating water and air, hurting families, and endangering the earth's climate with the potent greenhouse gas, methane. In addition the film looks at how the powerful oil and gas industries are in Fox's words "contaminating our democracy."
December, 2014:

What Would Jesus Buy?
From producer Morgan Spurlock (Super Size Me) and director Rob VanAlkemade comes a serious docu-comedy about the commercialization of Christmas. Bill Talen (aka Reverend Billy) was a lost idealist who hitchhiked to New York City only to find that Times Square was becoming a mall. Spurred on by the loss of his neighborhood and inspired by the sidewalk preachers around him, Bill bought a collar to match his white caterer's jacket, bleached his hair and became the Reverend Billy of the Church of Stop Shopping.

What Would Jesus Buy? follows Reverend Billy and the Church of Stop Shopping Gospel Choir as they go on a cross-country mission to save Christmas from the Shopocalypse: the end of mankind from consumerism, over-consumption and the fires of eternal debt!


November, 2014:
5 Broken Cameras

5 Broken Cameras is a Palestinian-Israeli-French co-production. Shot by Palestinian farmer Emad Burnat, who bought his first camera in 2005 to record the birth of his youngest son, Gibreel, the film was co-directed by Burnat and Guy Davidi, an Israeli filmmaker. This deeply personal, first-hand account of life and non-violent resistance in Bil'in, a West Bank village surrounded by Israeli settlements, follows one family's evolution over five years of village upheaval.

As the years pass in front of the camera, we witness Gibreel grow from a newborn baby into a young boy who observes the world unfolding around him with the astute powers of perception that only children possess.
October, 2014:
Prayers for Bobby
"Prayers for Bobby is essential viewing - a multi-award winning film you must not miss. This is what Hollywood can do so well when it wishes - to tell a great story, make people think and convey a thought provoking message - in this case one of tolerance, understanding and acceptance, making it one of the best LGBT themed films ever made. A very powerful, endearing film."
- Robin Leach / LasVegasSun.com
Academy Award nominee and Golden Globe winner Sigourney Weaver stars in this emotional true story about a 1970s religious suburban housewife and mother who struggles to accept her young son Bobby being gay. What happens to Bobby is tragic and causes Mary Griffith to question her faith; ultimately this mom changes her views in ways that she never could have imagined.

Prayers for Bobby is being screened Courtesy of A&E Television Networks, LLC.
A Special Event:
Wednesday, Sept. 24th, 2014

Presented by the Texas Organizing Project (TOP) and the First Tuesday Social Justice Film Festival.



Photo Luis Veloz speaks to Senator Ted Cruz

Critical State
Following the presentation (in English with Spanish subtitles), there will be a panel discussion with special guests Luis Veloz/Narrator of Estado Critico/TOP Mega-Member and Steve Love/President/CEO-Dallas Ft. Worth Hospital Council.

The film follows teenager Luis Veloz across the country as he examines health care availability - and lack of it - through interviews with those unable to afford insurance as well as health care providers. The experiences of these people goes beyond statistics and politics and touches the real lives of real people in an honest and poignant way. The documentary seeks to increase visibility of Medicaid Expansion and highlight opportunities for a Texas Solution for the 1.5 million folks who fall into the gap while encouraging people to take responsibility for their own health.

Critical State is a Univision film. Executive Producer, Keith Summa. Produced and Directed by Nina Alvarez.

For additional information, please visit www.organizetexas.org/news or the Facebook Event page.


September, 2014:
10 Questions for the Dalai Lama

In this 2006 documentary, filmmaker Rick Ray meets with Tenzin Gyatso, the 14th Dalai Lama at his monastery in Dharamsala, India. Rare historical footage is combined with hidden camera footage from within Tibet to create a film that is part biography, part philosophy, part adventure and part politics. This film opens a window into the heart of an inspiring man.


August, 2014:
Skid Row
This documentary chronicles Pras Michel's (hip-hop star of the Fugees) very intense 9-day experiment living as a homeless man in downtown Los Angeles.
July, 2014:
Hairspray
Teenager Tracy Turnblad teaches 1962 Baltimore a thing or two about integration after landing a spot on a local TV dance show. This 2007 release of Hairspray is based on the 2002 Broadway musical, which was based on John Waters's 1988 comedy film.
June, 2014:
Blockadia Rising:
Voices of the Tar Sands Blockade
Blockadia Rising: Voices of the Tar Sands Blockade is an hour-long documentary film written, edited and narrated by Garrett Graham, an active participant of the Tar Sands Blockade in collaboration with the Tar Sands Blockade and features exclusive video footage shot by the blockaders themselves during the course of over six months of sustained resistance.

Blockadia Rising is just the opening chapter in this ongoing movement to stop the tar sands pipeline and halt the extraction of the Canadian tar sands.

You can read and see more of Garrett's work on his blog: garrettgraham.org/tag/blockadia-rising/


May, 2014:
Blackfish

Director-producer Gabriela Cowperthwaite combines shocking footage and emotional interviews in an exploration of the events surrounding Tilikum - a killer whale involved in the death of several people while in captivity. Blackfish explores the killer whales' extraordinary nature, the species' cruel treatment in captivity, and the lives and losses of the trainers as well as the pressures brought to bear by the multi-billion dollar sea-park industry.
April, 2014:
Wall-e
An indictment of rampant consumerism?
A dire look at the impact we are having on our plant?
An homage to nostalgia?
A love story?
Yes.



March, 2014


Visit the film's Facebook page
A Better Life
"Ready for the other side?"

A gardener in East L.A. struggles to keep his son away from gangs and immigration agents while trying to give him the opportunities he never had. This film is uncommon among Hollywood productions in that it is set in a Hispanic community and features an almost entirely Hispanic cast.
February, 2014:

"This machine surrounds hate and forces it to surrender."
- the inscription on Pete Seeger's banjo.

His voice is now silent, but his message will go on.

R.I.P. Pete Seeger 1919-2014
Pete Seeger: The Power of Song
In Pete Seeger: The Power of Song, Director Jim Brown uses interviews, archival footage, and home movies to document the life of one of the greatest American singer/songwriters. Pete Seeger wrote some of the best known songs of the "folk revival," including; Where Have All the Flowers Gone, Turn, Turn, Turn and If I Had A Hammer. Bob Dylan, Arlo Guthrie, Joan Baez, Bonnie Raitt, Bruce Springsteen, Natalie Maines, and Peter, Paul and Mary are featured in this wonderful documentary.
January, 2014:

Click to visit the filmmaker's website.

Anne Braden: Southern Patriot (1924-2006)
Braden was hailed as a white southerner who was "eloquent and prophetic" by Dr. Martin Luther King Jr. in his 1963 Letter from Birmingham Jail. This first person documentary explores the extraordinary life of this American civil rights leader. Ostracized as a "red," she fought for an inclusive movement community and mentored three generations of social justice activists.
December, 2013:

Click to visit the filmmaker's website.
The Ordinary Radicals
Directed by Philadelphia filmmaker Jamie Moffett, The Ordinary Radicals follows authors Chris Haw and Shane Claiborne, co-founder of the The Simple Way of Philadelphia, Pennsylvania, on their "Jesus for President: Politics for Ordinary Radicals" book tour through 23 cities and 11,000 miles in June of 2008.

Combining presidential politics and discussions of faith, this film is certain to generate some intense discussions after our screening.
November, 2013:
Bidder70
This film was presented in conjunction
with the UU Ministry for the Earth
and was co-sponsored by the
Dallas Peace Center

Follow the extraordinary, ingenious and effective act of civil disobedience by Tim DeChristopher, "Bidder 70." This documentary follows Tim's journey from college student to incarcerated felon and his efforts to throw a monkey-wrench into a highly disputed Utah BLM Oil and Gas lease auction; effectively safeguarding thousands of acres of pristine Utah land that were slated for oil and gas leasing.
October, 2013:


Click to visit the Wiki on the film
(The Adventures of) Priscilla,
Queen of the Desert
Written and directed by Stephan Elliott, this 1994 Australian comedy-drama film has become a cult classic. "Priscilla" is a tour bus. Featuring Hugo Weaving, Guy Pearce, and Terence Stamp, this tale follows the journey across the Australian Outback, by bus, of two drag queens and a transsexual woman.
September, 2013:

Harvest of Empire
The Untold Story of Latinos in America

"We are all Americans of the New World, and our most dangerous enemies are not each other, but the great wall of ignorance between us."
- Juan González, Harvest of Empire
At a time of heated and divisive debate over immigration and based on the groundbreaking book by award-winning journalist and Democracy Now! Co-host Juan González, Harvest of Empire takes an unflinching look at the role that U.S. economic and military interests played in triggering an unprecedented wave of migration that is transforming our nation's cultural and economic landscape.
August, 2013:

Married and Counting
Two men who celebrate 25 years together by traveling the country to get married in every state where they can, in this award-winning documentary narrated by George Takei.



July, 2013:

Bowling for Columbine
"Bowling for Columbine" is an alternately humourous and horrifying film about the United States. It is a film about the state of the Union, about the violent soul of America. Why do 11,000 people die in America each year at the hands of gun violence? The talking heads yelling from every TV camera blame everything from Satan to video games.

But are we that much different from many other countries? What sets us apart? How have we become both the master and victim of such enormous amounts of violence? This is not a film about gun control. It is a film about the fearful heart and soul of the United States, and the 280 million Americans lucky enough to have the right to a constitutionally protected Uzi.
June, 2013:

Occupy Love - A film by Velcrow Ripper
"Love can unite as much as greed can divide"
- Vancouver International Film Festival
The dominant system of power is failing to provide us with health, happiness or meaning. The old paradigm that concentrates wealth, founded on the greed of the few, is causing economic and ecological collapse. The resulting crisis has become the catalyst for a profound awakening: millions are deciding that enough is enough—the time has come to create a new world that works for all life.

Acclaimed director Velcrow Ripper (Scared Sacred, Fierce Light) takes us on a journey deep inside the revolution of the heart that is erupting around the planet, as he asks the question, "How could the crisis we are facing become a love story?"
May, 2013:

Dr. Seuss' The Lorax
Criticized by conservatives for being a vehicle for Liberal "indoctrination," and criticized by Liberals for the many commercial tie-ins orchestrated by the film's producers, this 3D animated version of Dr. Seuss' classic tale brings to life his tale of environmental exploitation and consequences. Join us and see on which side of the debate you end up. We are certain to have a lively and passionate discussion after this film screening.
April, 2013:

Last Call at the Oasis
LAST CALL AT THE OASIS presents a powerful argument for why the global water crisis will be the central issue facing our world this century. Illuminating the vital role water plays in our lives, exposing the defects in the current system and depicting communities already struggling with its ill-effects, the film features activist Erin Brockovich and such distinguished experts as Peter Gleick, Alex Prud'homme, Jay Famiglietti and Robert Glennon.


March, 2013:

Capitalism: A Love Story
Michael Moore explores the root causes of the global economic meltdown and takes a comical look at the corporate and political shenanigans that culminated in what Moore has described as the biggest robbery in the history of this country the massive transfer of U.S. taxpayer money to private financial institutions.
February, 2013:

Cave of Forgotten Dreams
A breathtaking new documentary from the incomparable Werner Herzog follows an exclusive expedition into the nearly inaccessible Chauvet Cave in France, home to the most ancient visual art known to have been created by man. A hit at the Toronto Film Festival, this documentary is an unforgettable cinematic experience that provides a unique glimpse of pristine artwork dating back to human hands over 30,000 years ago -- almost twice as old as any previous discovery.



January 2013:
Our Second Annual Art Film,
Discussion & Silent Art Auction

A Special Date: January 8th, 2013, and time: 6:00pm
PressPausePlay
The digital revolution of the last decade has unleashed creativity and talent of people in an unprecedented way, unleashing unlimited creative opportunities. But does democratized culture mean better art, film, music and literature or is true talent instead flooded and drowned in the vast digital ocean of mass culture? Is it cultural democracy or mediocrity?

This is the question addressed by PressPausePlay, a documentary film containing interviews with some of the world's most influential creators of the digital era.



December 2012:

What Would Jesus Buy?
From producer Morgan Spurlock (Super Size Me) and director Rob VanAlkemade comes a serious docu-comedy about the commercialization of Christmas. Bill Talen (aka Reverend Billy) was a lost idealist who hitchhiked to New York City only to find that Times Square was becoming a mall. Spurred on by the loss of his neighborhood and inspired by the sidewalk preachers around him, Bill bought a collar to match his white caterer's jacket, bleached his hair and became the Reverend Billy of the Church of Stop Shopping.

What Would Jesus Buy? follows Reverend Billy and the Church of Stop Shopping Gospel Choir as they go on a cross-country mission to save Christmas from the Shopocalypse: the end of mankind from consumerism, over-consumption and the fires of eternal debt!



Nov. 2012:



Click to visit the website

Reel Injun

"Reel Injun is an entertaining and insightful look at the Hollywood Indian, exploring the portrayal of North American Natives through a century of cinema. Travelling through the heartland of America and into the Canadian North, Cree filmmaker Neil Diamond looks at how the myth of "the Injun" has influenced the world's understanding – and misunderstanding – of Natives. With clips from hundreds of classic and recent films, and candid interviews with celebrated Native and non-Native directors, writers, actors, and activists including Clint Eastwood, Robbie Robertson, Graham Greene, Adam Beach, and Zacharias Kunuk, Reel Injun traces the evolution of cinema's depiction of Native people from the silent film era to present day." - The Academy of Canadian Cinema & Television
Oct. 2012:



Click to visit the website

Sordid Lives

"A family reunion like nothing you've ever seen!"

"The most delicious combination of emotion and laugh-out-loud hilarity to come along in the new Millennium. The "Birdcage" meets the Bible Belt - and the result is the most hilarious comedy of the year." - Ivor Davis, The New York Times Syndicate

This award winning film brings together an all-star cast to put a comedic twist on a story of unconditional love, acceptance, and "coming out" in a Texas family. Let's just say that Peggy wasn't your average grandmother and the family that came together for her funeral had a few "issues" to deal with...
Sept. 2012:



Click to visit the website

Cyberbully

Cyberbully follows Taylor Hillridge (Emily Osment), a teenage girl who falls victim to online bullying, and the cost it takes on her as well as her friends and family.

Taylor is a pretty seventeen-year-old student dealing with her parents' recent divorce and painfully aware of her lower social status in high school. Taylor soon finds herself the victim of betrayal and bullying while visiting a popular social website. Obsessed with the damaging posts, she begins to withdraw from her family and friends. Tormented and afraid to face her peers at school, Taylor is pushed to an extreme breaking point.

It is only after this life-changing event that Taylor learns that she is not alone - meeting other teens who have had similar experiences. Taylor's mom (Kelly Rowan), reels from the incident and takes on the school system and state legislation to help prevent others from going through the same harrowing ordeal as her daughter.


August 2012:



Click to visit the website

We The Tiny House People

Kirsten Dirksen's documentary "We the Tiny House People," tells the story of people who often aren't even aware there's a world-wide movement surrounding them - people living in shipping containers, shacks, houseboats, converted garages, caves, tool sheds, former pigeon coops, Airstream trailers and treehouses. They don't all think alike, but all those she's interviewed see their decision to live small as a choice, and often as the most direct path to an examined, and happier, life.

Ms. Dirksen is reluctant to claim there's some sort of magic in small abodes, but it's obvious these stripped-down shelters reveal for many the essense of home.


Here are some of the links mentioned during the discussions after the screening:

The producer's site with many interesting videos and links:
http://faircompanies.com/

The green technology and design site: www.inhabitat.com
and their facebook page: https://www.facebook.com/Inhabitat

The tiny house blog: http://tinyhouseblog.com/
and their facebook page: https://www.facebook.com/TinyHouseBlog


July 2012:



Milagro Beanfield War

The tale of a battle over local water rights and rich developers versus a poor neighborhood, Robert Redford's direction of The Milagro Beanfield War made it one of the most likeable "liberal-tract" film of the 1980s. Starring Ruben Blades, Richard Bradford, James Gammon, John Heard, Carlos Riquelme. In Milagro, a small town in the American Southwest, Ladd Devine plans to build a major new resort development. While activist Ruby Archuleta and lawyer/newspaper editor Charlie Bloom realize that this will result in the eventual displacement of the local Hispanic farmers, they cannot arouse much opposition because of the short term opportunities offered by construction jobs.
June 2012:



Click to visit the website

The Business of Being Born

Birth: it's a miracle. A rite of passage. A natural part of life.

But more than anything, birth is a business. Compelled to find answers after a disappointing birth experience with her first child, actress Ricki Lake recruits filmmaker Abby Epstein to examine and question the way American women have babies. The film interlaces intimate birth stories with surprising historical, political and scientific insights and shocking statistics about the current maternity care system. When director Epstein discovers she is pregnant during the making of the film, the journey becomes even more personal. Should most births be viewed as a natural life process, or should every delivery be treated as a potentially catastrophic medical emergency?
Forks Over Knives

The documentary film Forks Over Knives examines the profound claim that most, if not all, of the degenerative diseases that afflict us can be controlled, or even reversed, by rejecting animal-based and processed foods.
April 2012:


The Last Days


Using candid interviews with survivors of one of the most intense and brutal periods of killing during the Holocaust, THE LAST DAYS chronicles the experiences of Hungarian Jews. This vivid and haunting film was the Winner of the Academy Award® for Best Documentary, 1999.


March 2012:



Click to visit the website

The Other F Word

"The Other F Word is a raucous, eye-opening, sad and unexpectedly wise look at veteran punk rockers as they adapt to the challenges of fatherhood. To be sure, watching foul- mouthed, colorfully inked musicians attempt to fit themselves into Ward Cleaver's smoking jacket provides for some consistently hilarious situational comedy, but the film's deeper delving into a whole generation of artists clumsily making amends for their own absentee parents could strike a resonant note with anyone (punk or not) who's stumbled headfirst into family life."

- Andrew Barker, Variety
February 2012:


Click for screening links website
Burma VJ

Going beyond the occasional news clip from Burma, the acclaimed filmmaker, Anders Østergaard, brings us close to the video journalists who deliver the footage. Though risking torture and life in jail, courageous young citizens of Burma live the essence of journalism as they insist on keeping up the flow of news from their closed country. Armed with small handycams the Burma VJs stop at nothing to make their reportages from the streets of Rangoon. Their material is smuggled out of the country and broadcast back into Burma via satellite and offered as free usage for international media.
January 2012:



Click to visit the website
Exit Through the Gift Shop

This is the inside story of Street Art - a brutal and revealing account of what happens when fame, money and vandalism collide. Exit Through the Gift Shop follows an eccentric shop-keeper turned amateur film-maker as he attempts to capture many of the world's most infamous vandals on camera, only to have a British stencil artist named Banksy turn the camcorder back on its owner with wildly unexpected results.
December 2011:



Click to visit the website
One Peace At A Time

A look at the possibility of providing basic rights to every child. The film features the insights of Nobel Peace laureates Muhammad Yunus and Stephen Chu, Willie Nelson and many others. Music by Ben Harper, Bob Dylan, Jack Johnson, Cat Stevens, Explosions in the Sky and more.


November 2011:



Click to visit the website
Food, Inc.

In Food, Inc., filmmaker Robert Kenner lifts the veil on our nation's food industry, exposing the highly mechanized underbelly that has been hidden from the American consumer with the consent of our government's regulatory agencies, USDA and FDA. Our nation's food supply is now controlled by a handful of corporations that often put profit ahead of consumer health, the livelihood of the American farmer, the safety of workers and our own environment. Featuring interviews with such experts as Eric Schlosser (Fast Food Nation), Michael Pollan (The Omnivore's Dilemma, In Defense of Food: An Eater's Manifesto) along with forward thinking social entrepreneurs like Stonyfield's Gary Hirshberg and Polyface Farms' Joel Salatin, Food, Inc. reveals surprising—and often shocking truths—about what we eat, how it's produced, who we have become as a nation and where we are going from here.


October 2011:



Click to visit the website
The Times of Harvey Milk

A documentary of the successful career and assassination of San Francisco's first elected gay member of the San Francisco Board of Supervisors on November 27, 1978. This Oscar winning film documents Milk's life, his efforts to politically represent San Francisco's gay community, and the city's reaction to the tragedy.
September 2011:



Click to visit the website
Waiting for Superman

Filmmaker Davis Guggenheim reminds us that education "statistics" have names: Anthony, Francisco, Bianca, Daisy, and Emily, whose stories make up the engrossing foundation of WAITING FOR SUPERMAN. As he follows a handful of promising kids through a system that inhibits, rather than encourages, academic growth, Guggenheim undertakes an exhaustive review of public education, surveying "drop-out factories" and "academic sinkholes," methodically dissecting the system and its seemingly intractable problems.
August 2011:



Click to visit the website
American Harvest

"The documentary 'American Harvest' powerfully portrays the truth about agriculture and migrant labor in the United States at the present time. In a series of candid interviews with farmers and farmworkers from Florida to Maine the viewer objectively learns the facts and dispels the myths connected with migrant farmworkers. The film portrays the migrant reality that can't be ignored and which is rarely seen by most people. It's a must see if we are serious about the truth of migrant workers."

Sister Janet Korn, RSM
Catholic Charities, Diocese of Rochester
July 2011:



Click to visit the website
Home

Directed by photographer Yann Arthus-Bertrand and narrated by Glenn Close, HOME takes you on a visually stunning, spectacular voyage around the world. It is a unique film that approaches the current debate about climate change from a whole new angle, giving viewers the opportunity to see for themselves how our earth is changing. Going well beyond the scientific reports, charts and graphs, this film is an inspiration that speaks to our hearts and touches our souls. HOME is the first major film about climate change that has been made using only aerial photography. The film marks artist and activist, Yann Arthus-Betrand's feature film directorial debut.


Here are some of the links to articles & organizations mentioned in the discussion following the screening.
1. http:xa.yimg.com/kq/groups/4069058/1880251750/name/The%20Case%20for%20Young%20People%20and%20Nature-A%20Path%20to%20a%20Healt
An article supporting the information given in the movie.

2. Paul Hawken, "Blessed Unrest." http://www.paulhawken.com/blessedunrest.com/

3. UK columnist George Monbiot : "Heat: How to Stop the Planet Burning." - opined that to stop global warming "rich" nations would need to reduce carbon emissions by 90% by 2030:
http://www.monbiot.com/2006/10/31/heres-the-plan/

A US blogger lays out how a family CAN reduce by 90%:
http://simplereduce.wordpress.com/riot-for-austerity-90-reduction-project-intro/

http://1greengeneration.elemen​tsintime.com/?p=404


June 2011:



Click to visit the website
Gasland

Our co-sponsors for this film included
the Dallas Peace Center Downwinders at Risk
EARTHWORKS' Oil and Gas Accountability Project
Dallas Area Residents for Responsible Drilling
Sierra Club Dallas

Winner of Special Jury Prize - Best US Documentary Feature - Sundance 2010.

The largest domestic natural gas drilling boom in history has swept across the United States. "Fracking" (hydraulic fracturing) has unlocked a "Saudia Arabia of natural gas" just beneath us. But is fracking safe?

When filmmaker Josh Fox is asked to lease his land for drilling, he embarks on a cross-country odyssey uncovering a trail of secrets, lies and contamination. A recently drilled Pennsylvania town reports that residents are able to light their drinking water on fire. This is just one of the many absurd and astonishing revelations of a new country called GASLAND. Part verite travelogue, part expose, part mystery, part bluegrass banjo meltdown, part showdown.
May 2011:



Click to visit the website
The Power of Community

When the Soviet Union collapsed in 1990, Cuba's economy went into a tailspin. With imports of oil cut by more than half – and food by 80 percent – people were desperate. This film tells of the hardships and struggles, as well as the community and creativity of the Cuban people. They share how they transitioned from highly mechanized agriculture to using organic farming and urban gardens. It is an unusual look into the Cuban culture during this economic crisis.

The film opens with a short history of Peak Oil, a term for the time when world oil production will reach its all-time peak and begin to decline forever. Cuba, the only country that has faced such a crisis, is an example of options and hope.
April 2011:


Click to visit the website
Fierce Light

Fueled by the belief that "another world is possible," Fierce Light is a compelling, global journey into the world of spirit in action, an exploration of what Martin Luther King called "Love in Action," and Gandhi called "Soul Force"; what Ripper is calling "Fierce Light."

Acclaimed filmmaker Velcrow Ripper takes an insightful look at change motivated by love, featuring interviews with spiritual activists Thich Nhat Hanh, Desmond Tutu, Daryl Hannah, Julia Butterfly Hill, and more.
March 2011:


Click to visit the website
Moving to Mars

Moving to Mars follows two refugee families from Burma over the course of a year that will change their lives completely. Forced from their homeland by the repressive military junta, they have lived in a Thai refugee camp for many years. A resettlement scheme offers them the chance of a new life, but their new home, in the British city of Sheffield, will be different to everything they have ever known.

This film depicts the families' moving and sometimes humorous struggles with 21st century Britain. Their stories give us a unique insight into the experiences of displaced people throughout the UK, whilst showing the human consequences of Burma's political unrest.
January 2011


Click to visit the website
The Boy Who Plays on the Buddhas of Bamiyan

Through the eyes of eight-year-old Mir Hussain we see the destruction of his town in post-Taliban Afghanistan. We see the ever-present militarization and the welcomed but watched presence of the Americans. Mir is fun, cheeky, inquisitive, energetic and bright. He also lives in a cave and owns virtually nothing - though to him this is normal; it is all he's known. His engaging story is not one of gloom and doom but that of a normal child who takes life as it comes and finds entertainment wherever he can. His playground is the rubble and tunnels of the destroyed Buddhas of Bamiyan, the shelled and burnt-out town bazaar and the orchard of the local militia.
December 2010


Click to visit the website
Renewal Project

Across the nation, people of faith are standing up for the environment. Evangelical Christians are fighting mountaintop removal, a coal mining process that is decimating Appalachia. Muslims are supporting sustainable farming. Jews are helping children experience the bond between nature and spirituality. Interfaith Power and Light is mobilizing people of all faiths in a religious response to global warming. For the first time, the combined energy of these diverse activists is the driving force behind a feature-length documentary, entitled RENEWAL. Veteran film producers Marty Ostrow and Terry Kay Rockefeller have crisscrossed the country to capture these exciting stories of people whose passion and deep moral commitment are making a difference in a time of grave ecological threats.
November 2010


click to visit the website
Miss HIV
Miss HIV follows the journey of two HIV-positive women who enter the MissHIV contest in Botswana. It compares what is happening in Botswana, where half of all pregnant women have HIV, and Uganda, a country which has experienced the largest reductions of new infections ever recorded. The story takes you backstage to the Miss HIV pageant and behind the curtain on the war against a virus that is now the leading killer of people under 60 in the world.
October 2010


Click to visit film website

The Witness
How does a construction contractor from a tough Brooklyn neighborhood become an impassioned animal advocate?

In this award-winning documentary, Eddie Lama explains how he feared and avoided animals for most of his life, until the love of a kitten opened his heart, inspiring him to rescue abandoned animals and bring his message of compassion to the streets of New York. With humor and sincerity, Eddie tells the story of his remarkable change in consciousness.


September 2010


Click to visit film website

Made in L.A.
In intimate observational style, this Emmy award-winning feature documentary follows the remarkable story of three Latina immigrants working in Los Angeles garment sweatshops as they embark on a three-year odyssey to win basic labor protections from trendy clothing retailer Forever 21.
August 2010


Click to visit the website

The Corporation
Winner of 25 INTERNATIONAL AWARDS including 10 AUDIENCE CHOICE AWARDS Explore the nature and spectacular rise of the dominant institution of our time. Footage from pop culture, advertising, TV news, and corporate propaganda illuminates the corporation's grip on our lives. Taking its legal status as a "person" to its logical conclusion, the film puts the corporation on the psychiatrist's couch to ask, "What kind of person is it?" Provoking, witty, sweepingly informative, THE CORPORATION features 40 interviews with corporate insiders and critics - including Milton Friedman, Noam Chomsky, Naomi Klein, and Michael Moore - plus true confessions, case studies and strategies for change.
July 2010


Click to visit the website

LINK is a grassroots group raising awareness about the human rights crisis in North Korea. Four LiNK "Nomads" will be coming from Los Angeles to show the film Inside North Korea and lead the discussion.

Where skeptics would argue that the future of North Korea is already written, a collective of passionate individuals - LiNK Nomads - are standing to say that the ink is not yet dry. They have instead chosen to bring this crisis out of the shadows to empower more North Korean refugees.

Inside North Korea is hosted by Lisa Ling, field correspondent for The Oprah Winfrey Show and sister of Laura Ling, one of the two American journalists recently detained in North Korea.
June 2010


Click to visit the website

Winter Soldier
One month after the revelations of the My Lai massacre, an astonishing public inquiry into war crimes committed by American forces in Vietnam was organized by The Vietnam Veterans Against the War. More than 125 veterans spoke of atrocities they had witnessed and committed.

This 1972 documentary film chronicles the "Winter Soldier Investigation." It was a pivotal moment in the lives of young vets from around the country who participated, including the young John Kerry. The Winter Soldier Investigation changed him and his comrades forever.
May 2010


Click to visit the website
Garbage!

Garbage! The Revolution Starts at Home is a feature documentary by writer and director Andrew Nisker. Concerned for the future of his new baby boy Sebastian, Nisker asks an average urban family to keep every scrap of garbage that they create for three months. He then takes them on a journey to find out where it all goes and what it's doing to the world.
April 2010


Click to visit the website
Rethink Afghanistan

Rethink Afghanistan is a ground-breaking, full-length documentary focusing on the key issues surrounding this war. Please visit the website to join in the discussion and support their efforts. The film has been expanded since we screened it originally last year as has concern over the direction of this war.



March 2010


Click to visit the website
Aristide and the Endless Revolution

Nicolas Rossier presents an intelligent examination of the 2004 coup d'etat in Haiti and the international self-interests which have suppressed democracy and reform in this impoverished country.



click to visit film website

Gentleman's Choice
Director Micky Grant was present for this screening of this touching film about the rise and fall of an exceptional man, Chris Adams. You see him sky rocket to stardom during the rise of World Class Wrestling in the 80s. Then you see how he starts to slide downhill, due to drugs and alcohol and due to some unfortunate events, that ultimately ended his life.
January 2010
License restrictions prevent us from mentioning the name or actors in this film on our website (or posters).What we can tell you:
We will be enjoying a classic 1960's film which brings to the surface race relations through the eyes of a child and small community. A spirited discussion is sure to follow on how racism has changed today, and how it hasn't. A powerful community film!


December 2009
Renewal Project

Across the nation, people of faith are standing up for the environment. Evangelical Christians are fighting mountaintop removal, a coal mining process that is decimating Appalachia. Muslims are supporting sustainable farming. Jews are helping children experience the bond between nature and spirituality. Interfaith Power and Light is mobilizing people of all faiths in a religious response to global warming. For the first time, the combined energy of these diverse activists is the driving force behind a feature-length documentary, entitled RENEWAL. Veteran film producers Marty Ostrow and Terry Kay Rockefeller have crisscrossed the country to capture these exciting stories of people whose passion and deep moral commitment are making a difference in a time of grave ecological threats.
November 2009
Sustainable Table

Produced and directed by Mischa Hedges, Sustainable Table is a feature documentary that takes an unadulterated look into the food you eat. What's on your plate? Where does it come from? What effects does it have on the environment and your body? What can you do to help?
October 2009

License restrictions prevent us from mentioning the name or actors in this film on our website (or posters).What we can tell you:
This film deals with a very current topic - social and ethical issues related to immigration. This movie is a prime example of the desperate measures decent people will take when things turn bad and all hope for a better future is gone. From the smugglers to the smuggled, they all have something to gain and something to lose and a story to tell. October's film is a drama that captures this moment and gives us a chance to walk in another's shoes.


September 2009
Scared Sacred
Unwrap The Darkness, Reveal The Light

In a world teetering on the edge of self-destruction, award-winning filmmaker Velcrow Ripper sets out on a unique pilgrimage. Visiting the 'Ground Zeros' of the planet, he asks if it's possible to find hope in the darkest moments of human history. ScaredSacred deftly weaves together stunning footage with haunting memories, inspirational stories, and an evocative soundscape. An exquisite portrait of a search for meaning in times of turmoil.
August 2009

Click to visit the website
The World According to Monsanto
Monsanto's controversial past combines some of the most toxic products ever sold with misleading reports, pressure tactics, collusion, and attempted corruption. They now race to genetically engineer (and patent) the world's food supply, which profoundly threatens our health, environment, and economy. Combining secret documents with first-hand accounts by victims, scientists, and politicians, this widely praised film exposes why Monsanto has become the world's poster child for malignant corporate influence in government and technology.


July 2009
Peaceable Kingdom: The Journey Home

Our co-sponsors for this film include the Dallas Peace Center, Spiral Diner & Bakery and Animal Connection of Texas.
Peaceable Kingdom follows the story of a cattle rancher turned vegetarian and his journey as he transforms his ranch into an animal sanctuary. This moving film will make you laugh, cry and re-think your world. The film makers provide a factual movie which educates but does not judge. There are some wonderful people, featured in this movie, who are working to help these animals.
June 2009


Click to visit the website
Rethink Afghanistan

Our co-sponsors for this film include
the Dallas Peace Center
Rethink Afghanistan is a ground-breaking, full-length documentary focusing on the key issues surrounding this war. Please visit the website to join in the discussion and support their efforts.


May 2009


Click to visit the website
Salud!

Our co-sponsors for this film include
the Dallas Peace Center
and the Cuba Friendship Committee
A timely examination of human values and the health issues that affect us all, Salud! looks at the curious case of Cuba, a cash-strapped country with what the BBC calls "one of the world's best health systems."



March 2009


Click to visit the website
The Canary Effect
Kill the Indian, Save the Man.
The Award Winning documentary, The Canary Effect, is a culmination of Yellow Thunder Woman's first hand experience growing up as a Native American and Robin Davey's passionate empathy of the need to bring such truths to a wider audience. This film delves deep into the often misunderstood and frequently over-looked historic realities of the American Indian, The Canary Effect follows the terrifying and horrific abuses instilled upon the Indigenous people of North America, and details the genocidal practices of the US government and its continuing affects on present day Indian country.


February 2008


Click to visit the website

Peace, Propaganda & the Promised Land:
U.S. Media & the Israeli-Palestinian Conflict

Peace, Propaganda & the Promised Land provides a striking comparison of U.S. and international media coverage of the crisis in the Middle East, zeroing in on how structural distortions in U.S. coverage have reinforced false perceptions of the Israeli-Palestinian conflict. This pivotal documentary exposes how the foreign policy interests of American political elites--oil, and a need to have a secure military base in the region, among others--work in combination with Israeli public relations strategies to exercise a powerful influence over how news from the region is reported.



January 2009


Click to visit the website
At The Death House Door
Pastor Carroll Pickett and his daughter, Anne Ellis, both featured in the film, were our special guests at this screening and shared their experiences.
The Chicago Tribune calls it
"an impassioned portrait of a quest for truth."

At the Death House Door is a personal and intimate look at the death penalty in the state of Texas through the eyes of Pastor Carroll Pickett, who served 15 years as the death house chaplain to the infamous "Walls" prison unit in Huntsville.

During Pickett's remarkable career journey, he presided over 95 executions, including the world's first lethal injection. After each execution, Pickett recorded an audiotape account of his trip to the death chamber.



December, 2008


Click to visit the website
What Would Jesus Buy?
From producer Morgan Spurlock (Super Size Me) and director Rob VanAlkemade comes a serious docu-comedy about the commercialization of Christmas. Bill Talen (aka Reverend Billy) was a lost idealist who hitchhiked to New York City only to find that Times Square was becoming a mall. Spurred on by the loss of his neighborhood and inspired by the sidewalk preachers around him, Bill bought a collar to match his white caterer's jacket, bleached his hair and became the Reverend Billy of the Church of Stop Shopping.

What Would Jesus Buy? follows Reverend Billy and the Church of Stop Shopping Gospel Choir as they go on a cross-country mission to save Christmas from the Shopocalypse: the end of mankind from consumerism, over-consumption and the fires of eternal debt!



November, 2008


Click to visit the website

On the Line
What happens when a group of activists, priests, celebrities, and students risk arrest to protest U.S. foreign policy in Latin America?

This film is an inside look at the people behind one of the largest nonviolent movements in America today: the movement to close the School of the Americas/WHINSEC, a U.S. Army school that trains Latin American soldiers. In a world where politics, passion, and Constitutional rights collide, protesters discuss their activism, the dark side of U.S. foreign policy, and the challenges of protesting since 9/11.

The principal cast includes: Martin Sheen & Susan Sarandon, actors, Fr. Roy Bourgeois, Founder of School of the Americas Watch, John Perkins, author of Confessions of an Economic Hitman, Bob Barr, political analyst and former US Congressman, Gerry Weber, ACLU-Georgia



October, 2008


Click to visit the website
The 11th Hour
"The 11th Hour" is the last moment when change is possible.

The film explores how we've arrived at this moment -- how we live, how we impact the earth's ecosystems, and what we can do to change our course. Featuring ongoing dialogues of experts from all over the world, including former Soviet Prime Minister Mikhail Gorbachev, renowned scientist Stephen Hawking, former head of the CIA R. James Woolsey and sustainable design experts William McDonough and Bruce Mau in addition to over 50 leading scientists, thinkers and leaders who discuss the most important issues that face our planet and people.

Produced and narrated by Leonardo DiCaprio, and written and directed by Leila Conners Petersen and Nadia Conners, The 11th Hour is produced by Leila Conners Petersen, Brian Gerber and Chuck Castleberry.



A SPECIAL SCREENING
September 12th, 2008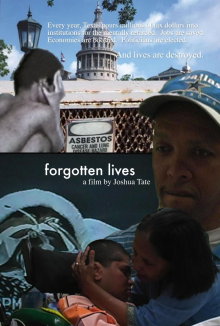 Click to visit the website

Forgotten Lives

CoSponsored by the UUCOC Social Justice Ministry, Dallas Peace Center, Community Now, Council on American-Islamic Relations, and Justice for Haseeb Chishty.

"Forgotten Lives" is an independent documentary film that chronicles the horrors of Texas state institutions for people with intellectual disabilities. Texas has more institutions than any other state with more people including children warehoused in these facilities. As most states have downsized or completely shut down their institutions, Texas remains a dubious first for operating the most facilities.

Recently the Department of Justice has entered all Texas institutions to investigate civil rights violations and a wide range of abuse. Advocates have called for reform of this archaic system.

"Forgotten Lives" was produced by Community Now!, a statewide activist group calling for state institution reform. A cornerstone of the film is the Haseeb Chishty story. Haseeb was beaten horrifically by a state employee at Denton State School. His mother, Farhat has steadfastly stood by Haseeb, working to get him out of the facility.

"Forgotten Lives" offers hope for a future of freedom for people in institutions to live in their communities with the support they need to be successful.
September 2008


Click to visit the website

Reel Bad Arabs
This groundbreaking documentary dissects a slanderous aspect of cinematic history that has run virtually unchallenged form the earliest days of silent film to today's biggest Hollywood blockbusters. Featuring acclaimed author Dr. Jack Shaheen, the film explores a long line of degrading images of Arabs -- from Bedouin bandits and submissive maidens to sinister sheikhs and gun-wielding "terrorists" -- along the way offering devastating insights into the origin of these stereotypic images, their development at key points in US history, and why they matter so much today.


August 2008


Click to visit the filmmaker's website

Two Towns of Jasper
On June 7, 1998, the most vicious racially motivated murder since the 1955 lynching of Emmett Till occurred in Jasper, Texas. James Byrd, an African American, was chained to a pick-up truck and dragged behind it for three miles until his body disintegrated. Three white men from Jasper, with ties to white supremacist groups, were arrested and later convicted for the crime.
Two film crews, one black and one white, set out to record the repercussions of this modern-day lynching by following the trials of the men charged with the crime and the reactions of the community members. Two Towns of Jasper integrates footage from an all white crew documenting the white community and an all black crew filming the black community.


July 2008


Click to visit the filmmaker's website
Injection
AIDS is a global tragedy, striking Africa especially hard. Rampant reuse of disposable syringes is responsible for as many as seven million cases of AIDS in Africa alone.
In 1999, five Bulgarian nurses and one Palestinian doctor were arrested in Libya and convicted of infecting over four hundred Libyan children with HIV in a Benghazi hospital. Libyan prosecution, operating at the discretion of infamous dictator Moammar Kaddafi, has maintained at trial that the nurses conspired with the American CIA and the Israeli Mossad to maliciously infect the children.
In this hard-hitting film, Mickey Grant travels to Kenya, Bangkok, Sofia, Libya, Rome and London in an attempt to discover the hidden truths. He follows the trail of syringes from hospital to garbage dump, and then back into Africa's health care system.



June 2008


Click to visit the website
I Know I'm Not Alone
Michael Franti, world-renowned musician and human rights worker, travels to Iraq, Palestine and Israel to explore the human cost of war with a group of friends, some video cameras and his guitar.

A compelling soundtrack, visual and musical montages and Franti's intimate voiceovers make the film speak to the MTV, X, Y & Z generations, as well as the baby-boomers. A true armchair travel film pulling the audience into these war zones in the company of Michael's guitar, eloquence and wit - you feel the humanity, artistic resilence and sometimes horrific experience of what it's like to live under the bombs and military occupation.


May 2008


Click to visit the website
Dangerous Living
Dangerous Living: Coming Out in the Developing World is the first documentary to deeply explore the lives of gay and lesbian people in non-western cultures. Traveling to five different continents, we hear the heartbreaking and triumphant stories of gays and lesbians from Egypt, Honduras, Kenya, Thailand and elsewhere, where most occurrences of oppression receive no media coverage at all.
April 2008


Click to visit the website

In Debt We Trust

Emmy Award winner Danny Schechter's 'In Debt We Trust' explores the relationship between Congress and the credit complex and how it is having an enormously negative impact on the country's financial health.


March 2008


Click to visit the website

China Blue
China Blue takes us inside a blue-jeans factory, where Jasmine and her friends are trying to survive a harsh working environment. But when the factory owner agrees to a deal with his Western client that forces his teenage workers to work around the clock, a confrontation becomes inevitable.

Shot clandestinely in China, under difficult conditions, this is a deep-access account of what both China and the international retail companies don't want us to see how the clothes we buy are actually made.


February 2008


Click to visit the website

Who Killed the Electric Car?
"A murder mystery, a call to arms and an effective inducement to rage, Who Killed the Electric Car? is the latest and one of the more successful additions to the growing ranks of issue-oriented documentaries." - The New York Times


January 2008


Click to visit the website

Sicko
Michael Moore's Sicko is an Academy Award nominated documentary film by American filmmaker Michael Moore that investigates the American health care system, focusing on its for-profit health insurance and pharmaceutical industry. The film compares the private-sector U.S. system with the socialized systems of Canada, the United Kingdom, France and Cuba.


December 2007


Click to visit the website

Shadow Company
This film explores the moral and ethical issues private military solutions create for private military companies (PMCs) employees, for the Western governments who foot the bill for their salaries and for everyday citizens like you. So what is really at risk?


November 2007


Click to visit the website

War Made Easy: Presidents, Pundits & Spin
This film reaches into the Orwellian memory hole to expose a 50-year pattern of government deception and media spin that has dragged the United States into one war after another from Vietnam to Iraq. Narrated by actor and activist Sean Penn, the film exhumes remarkable archival footage of official distortion and exaggeration from LBJ to George W. Bush, revealing in stunning detail how the American news media have uncritically disseminated the pro-war messages of successive presidential administrations.
October 2007



Marjoe

This Oscar®-winning 1972 documentary, directed by Howard Smith and Sarah Kernochan, does more than expose an evangelical fraud. It is a story of celebrity, faith and showmanship. It follows the story of Marjoe Gortner. Marjoe became an ordained minister at the age of 4 and preached to a large flock of believers, even though Marjoe didn't believe himself.


September 2007


Click to visit the website

When I Came Home
A film about homeless veterans in America: from those who served in Vietnam to those returning from the current war in Iraq. The film looks at the challenges faced by returning combat veterans and the battle many must fight for the benefits promised to them.


August 2007


Click to view the trailer

Out of Balance: Exxon Mobil's Impact on Climate Control
Discusses how they spearheaded the climate misinformation campaign along with their refusal to take action against climate control.


July 2007


Click to view the movie

American Blackout
Many have heard of the alleged voting irregularities that occurred during the presidential elections of 2000 and 2004. Until now, these incidents have gone under-reported and are commonly written-off as insignificant rumors or unintentional mishaps resulting from an overburdened election system.

American Blackout chronicles the recurring patterns of voter disenfranchisement from Florida 2000 to Ohio 2004 while following the story of Georgia Congresswoman Cynthia McKinney. McKinney not only took an active role investigating these election debacles, but has found herself in the middle of her own after publicly questioning the Bush Administration about the 9/11 terrorist attacks.

Featuring: Congressional members: John Conyers, John Lewis, Stephanie Tubbs-Jones, Bernie Sanders and jounalists Greg Palast and Bob Fitrakis.


June 2007


Click to visit the website

Sir! No Sir!

This is the story of one of the most vibrant and widespread upheavals of the 1960's - one that had a profound impact on American Society, yet has been virtually obliterated from the collective memory of that time. "Perfectly time with the doubts of the Iraq War" Variety.



May 2007


Click to visit the website

Jesus Camp
Follows a group of children to Pastor Becky Fischer's "Kids on Fire Summer Camp," where kids are taught to take back America for Christ. The film is a first-ever look into an intense training ground that recruits born-again Christian children to become an active part of America's political future.


April 2007


Click to visit the website

Waiting to Inhale: Marijuana, Medicine and the Law

It's the first documentary to examine the movement to legalize cannabis for medical use.



March 2007
no film screened



February 2007


Click to visit the website

Money Talks: Profits Before Patient Safety

It is an easy-to-follow documentary that walks the audience through the problems caused by pharmaceutical industry marketing tactics like TV ads, sales reps and free drug samples.



January 2007


Click to view the movie

Outlawed: Extraordinary Rendition, Torture
and Disappearances in the 'War on Terror
Outlawed places the post-9/11 phenomenon of renditions and the "war on terror" in a human rights context and calls for action end these human rights abuses.



December 2006


Click to visit the website

Iraq for Sale: The War Profiteers

The story of what happens to everyday Americans when corporations go to war. Acclaimed director Robert Greenwald (Wal-Mart: The High Cost of Low Price, Outfoxed, and Uncovered) takes you inside the lives of soldiers, truck drivers, widows and children who have been changed forever as a result of corporate greed in the reconstruction of Iraq. Iraq for Sale uncovers the connections between private security companies making a killing in Iraq and the decision makers who allow it.



First Tuesday Social Justice Film Festival
and the Dallas Peace & Justice Center do not endorse any political candidate or campaign.